About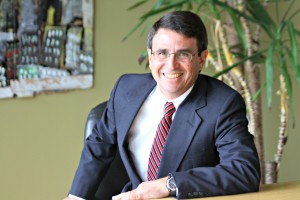 Ross Libenson brings two and a half decades of hands-on trial experience to his work on behalf of his clients.  Originally from Colorado, Mr. Libenson was an attorney in the Denver/Boulder area for several years. He has a wealth of significant courtroom experience, and has successfully obtained both jury verdicts and substantial settlements on behalf of his clients.
In the personal injury arena, Mr. Libenson has an emphasis in representing individuals in claims for negligence, products liability, elder abuse and insurance bad faith.  Mr. Libenson prides himself on representing individuals who have challenging medical and social histories, and firmly believes that individuals with prior or chronic conditions are not "damaged goods," but rather vulnerable individuals who need more protection and advocacy than others in society.
In the employment arena, Mr. Libenson has an emphasis in the representation of employees in wage and hour claims, suits for discrimination, harassment, retaliation and illegal terminations. He has represented clients who were victims of discrimination and/or harassment because of their protected statuses as well as clients who were subjects of retaliation for their protected activities. He has participated in virtually all aspects of litigation beginning with initial evaluation and discovery, through settlement discussions, arbitrations and trials.
Mr. Libenson received his B.S. degree in Accounting from the University of Colorado School of Business Administration in Boulder, Colorado in 1984 and his J.D. from the University of Colorado School of Law in 1987. He is admitted to practice in state and federal courts in both Colorado and California.